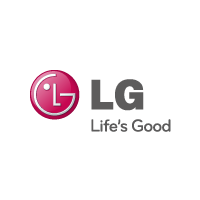 Usługa pozwala na odblokowanie telefonów LG poprzez kod. Obsługiwane są wszystkie modele bez znaczenia na sieć. Jest to najbezpieczniejsza metoda na usunięcie blokady simlock bez żadnej ingerencji w telefon.

UWAGA!!!

Upewnij się że do Twojego telefonu LG możesz wpisać kod simlocka !!!
Instrukcje wpisania kodu znajdziesz w opisie telefonu LG który chcesz odblokować.

Przed złożeniem zamówienia, sprawdź również czy w Twoim telefonie LG pojawia się komunikat "Twój telefon jest trwale zablokowany i nie można go odblokować". Komunikat ten oznacza że licznik prób jest zablokowany i nie ma możliwości wpisania kodu z sieci. Jeżeli natomiast we wszystkich opcjach widnieje informacja "telefon nie został spersonalizowany", oznacza to że Twój LG jest odblokowany.

Najnowszych modeli LG z sieci Metro PCS USA i T-Mobile USA, które mają aplikację "Device Unlock App", nie da się odblokować kodem (kod zostanie podany ale nie będzie możliwości wpisania go w telefonie). Telefony LG z w/w aplikacją można odblokować tylko serwisem Device Unlock App. W przypadku zamówienia kodów do takich telefonów, reklamacje nie są akceptowane.